INTERNATIONAL RESEARCH CENTER FOR LORD BYRON & PHILHELLENISM
The Messolonghi Research Center for Byron and Philhellenism, extends a warm invitation to everyone who might like to consult its books, view its prints and the exhibits of its museum, or simply learn more about Byron, his circle, or the Greek War of Independence 1821, here in the town where Byron died, a historic place made sacred by the EXODOS of 1826, when the besieged citizens of Messolonghi heroically sacrificed their lives in the cause of freedom.
The Center is supported and enhanced by the generosity of a truly international community of Byronists, Romanticists, and Philhellenists.
The Messolonghi Byron Society and its directors and advisors would like to welcome you to the site itself, its growing collection of research materials, and its varied range of programs and conferences.
If you are a scholar or a student and you would like to use the Messolonghi Byron Research Center's Library or to see its Museum, please contact Rodanthi-Rosa Florou (byronlib@gmail.com) for details on available resources and arranging a visit.
Director of International Relations for the Messolonghi Byron Research Center
Peter W. Graham, Emeritus Professor of English
Virginia Polytechnic Institute and State University, USA.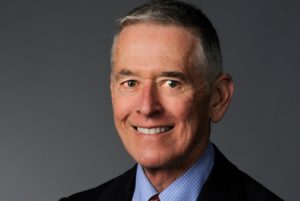 Biography
Peter Graham is Emeritus Professor of English at Virginia Tech, where he taught British literature and culture of the 18th-21st centuries and served as Clifford Cutchins Professor. His publications on Byron include Don Juan and Regency England, Byron's Bulldog: The Letters of John Cam Hobhouse to Lord Byron, Lord Byron in the Twayne English Authors series, Breaking the Mould: Essays on Byron in Honour of Peter Cochran, which he co-edited with Malcolm Kelsall and Mirka Horova, and numerous essays and book chapters.  His other books include Jane Austen and Charles Darwin: Naturalists and Novelists, Articulating the Elephant Man (with Fritz Oehlschlaeger), and Darwin's Sciences (with Duncan Porter, also his coeditor for The Portable Darwin). Besides serving on the board of the Messolonghi Byron Research Center, Peter has been secretary, president, and vice-president of the Byron Society of America.
Director of Hellenic Studies, for the Messolonghi Byron Research Center
Roderick Beaton, Emeritus Koraes Professor of Modern Greek & Byzantine History, Language & Literature
King's College London, UK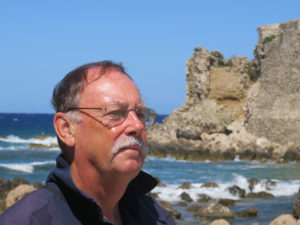 Research interests
Greek history and culture

Byron and the Greek Revolution
Biography
Roderick Beaton held the post of Koraes Professor of Modern Greek and Byzantine History, Language and Literature at King's College London for thirty years until his retirement in 2018, the last six of them also as Director of the Centre for Hellenic Studies at the same institution. He is the author of Byron's War: Romantic Rebellion, Greek Revolution (2013). In 2013, with Dr Christine Kenyon Jones, he co-organised the 39th International Byron Conference at King's College London. Among many books on Greeks and the Greek-speaking world are George Seferis: Waiting for the Angel. A Biography (2003) and Greece: Biography of a Modern Nation (2019). Roderick Beaton is a Fellow of the British Academy (FBA) and a member of the Executive Committee of The Byron Society (London). In September 2019 the medal of Commander of the Order of Honour of the Hellenic Republic was conferred on him by President Prokopios Pavlopoulos.
Academic Advisor, for the Messolonghi Byron Research Center
Andrew Stauffer, Professor of English and Director of Undergraduate Studies,
University of Virginia, USA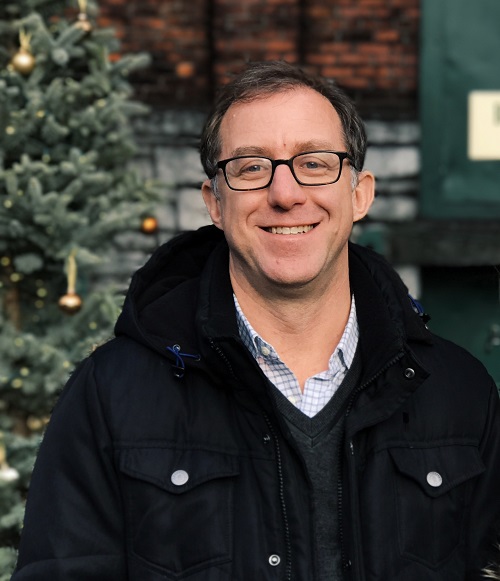 Biography
Andrew Stauffer is Professor of English at the University of Virginia and the President of the Byron Society of America. He is the author of Anger, Revolution, and Romanticism (Cambridge, 2005) and Book Traces: Nineteenth-Century Readers and the Future of the Library (Penn, 2021), which won the Marilyn Gaull Award for best book. Stauffer has edited special issues of the journals Gramma (with Maria Schoina), New Literary History (with Bruce Holsinger), and Studies in Romanticism (with Michelle Levy). He has held research fellowships from the American Council of Learned Societies, the National Endowment for the Humanities, and the Advanced Research Collaborative, as well as grants from the Andrew Mellon Foundation. He is the co-editor (with Jonathan Sachs) of the 21st-Century Oxford Authors edition of the poetry of Lord Byron.
Academic Advisor, for the Messolonghi Byron Research Center
Maria Schoina, Professor of English Aristotle University, Greece
Biography
Maria Schoina is Associate Professor of English Literature. She holds a BA, MA and PhD from Aristotle University. She received scholarships and awards for her PhD and post-doc research (Greek State Scholarship Foundation, Research Committee of Aristotle University, Italian Ministry of Foreign Affairs, ESSE) which she conducted in the UK and Italy. She has presented several papers at international conferences and her publications have appeared in journals such as Romanticism, The Byron Journal, The Keats-Shelley Review, Notes & Queries, European Romantic Review,The Wordsworth Circle and in essay collections. She is the author of Romantic "Anglo-Italians": Configurations of Identity in Byron, the Shelleys, and the Pisan Circle (Ashgate 2009; Routledge 2016; Routledge paperback edition 2019). Her research interests focus on English Romantic poetry, Romantic Philhellenism, Anglo-Italian literary and cultural relations, the reception of classical texts in the Romantic period and of the Romantics in Greece, the history of the book and digital humanities. Her most recent publications include an essay on Mary Shelley's Greek studies in The Keats-Shelley Review (2019), a chapter on the Pisan Circle in Byron in Context (Cambridge UP, 2020) and a chapter on Byron's reviewers for the Oxford Handbook of Byron (forthcoming, 2022). She has also edited a volume of translations of Romantic poetry in Greek entitled Anthology of Romantic Poets (Ανθολογία Ρομαντικών Ποιητών) published by Kedros (Athens 2021).
Consultant Librarian for the Messolonghi Byron Research Center
David McClay, Philanthropy Manager for the Library & University Collections,
University of Edinburgh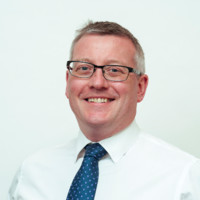 Biography
He is former Curator of the John Murray Archive at the National Library of Scotland, editor and compiler of Dear Mr Murray–Letters to a Gentleman Publisher (2018) and editorial board member of the Adam Matthew Digital John Murray Archive product (forthcoming). Broadly interested in publishing histories, he has a particular interest in the John Murray publishing house and specifically the Romantic and Victorian periods.
Information Technology Consultant for the Messolonghi Byron Research Center
Dr Ioannis (Yiannis) Chatzis, Physicist and Bioinformatician,
Director of the PVTI of Messolonghi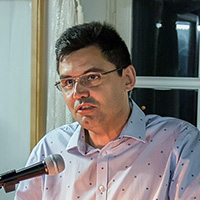 Biography
Dr. Yiannis Chatzis (www.yhatzis.gr) has been a secondary school Physics teacher since 2001 and has also studied computer programming. He obtained his Master's degree in Information and Communication Technologies for Education from the University of Athens. His research interests then focused on bioinformatics applications, and he completed his PhD thesis in the Department of Pharmacy of the University of Patras on the development of applications for the collection and analysis of biomedical data, with special attention particular to data visualisation and data mining.
Dr. Chatzis has also taught Computer Science courses as an Associate Lecturer and aworked as a Network Administrator at the Technological Educational Institution of Messolonghi. He has developed many databases, computer applications, and websites. Since 2016 he has been Director of the Public Vocational Training Institute of Messolonghi, Greece.