INTERNATIONAL RESEARCH CENTER FOR LORD BYRON & PHILHELLENISM
The Messolonghi Research Center for Byron and Philhellenism, extends a warm invitation to everyone who might like to consult its books, view its prints and the exhibits of its museum, or simply learn more about Byron, his circle, or the Greek War of Independence 1821, here in the town where Byron died, a historic place made sacred by the EXODOS of 1826, when the besieged citizens of Messolonghi heroically sacrificed their lives in the cause of freedom.
The Center is supported and enhanced by the generosity of a truly international community of Byronists, Romanticists, and Philhellenists.
If you are a scholar or a student and you would like to use the Messolonghi Byron Research Center's Library or to see its Museum, please contact Rodanthi-Rosa Florou (byronlib@gmail.com) for details on available resources and arranging a visit.
Director of International Relations for the Messolonghi Byron Research Center
Peter W. Graham, Emeritus Professor of English
Virginia Polytechnic Institute and State University, USA.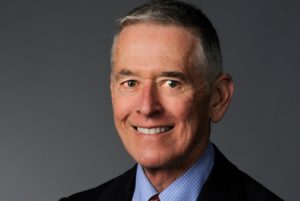 As Director of International Relations for the Messolonghi Byron Research Center, I'd like to welcome you to the site itself, its growing collection of research materials, and its varied range of programs and conferences.
Biography
Peter Graham is Emeritus Professor of English at Virginia Tech, where he taught British literature and culture of the 18th-21st centuries and served as Clifford Cutchins Professor. His publications on Byron include Don Juan and Regency England, Byron's Bulldog: The Letters of John Cam Hobhouse to Lord Byron, Lord Byron in the Twayne English Authors series, Breaking the Mould: Essays on Byron in Honour of Peter Cochran, which he co-edited with Malcolm Kelsall and Mirka Horova, and numerous essays and book chapters.  His other books include Jane Austen and Charles Darwin: Naturalists and Novelists, Articulating the Elephant Man (with Fritz Oehlschlaeger), and Darwin's Sciences (with Duncan Porter, also his coeditor for The Portable Darwin). Besides serving on the board of the Messolonghi Byron Research Center, Peter has been secretary, president, and vice-president of the Byron Society of America.
Director of Hellenic Studies, for the Messolonghi Byron Research Center
Roderick Beaton, Emeritus Koraes Professor of Modern Greek & Byzantine History, Language & Literature
King's College London, UK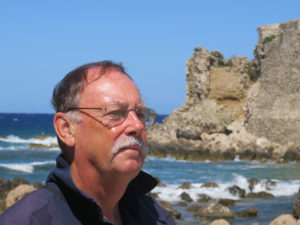 Research interests
Greek history and culture

Byron and the Greek Revolution
Biography
Roderick Beaton held the post of Koraes Professor of Modern Greek and Byzantine History, Language and Literature at King's College London for thirty years until his retirement in 2018, the last six of them also as Director of the Centre for Hellenic Studies at the same institution. He is the author of Byron's War: Romantic Rebellion, Greek Revolution (2013). In 2013, with Dr Christine Kenyon Jones, he co-organised the 39th International Byron Conference at King's College London. Among many books on Greeks and the Greek-speaking world are George Seferis: Waiting for the Angel. A Biography (2003) and Greece: Biography of a Modern Nation (2019). Roderick Beaton is a Fellow of the British Academy (FBA) and a member of the Executive Committee of The Byron Society (London). In September 2019 the medal of Commander of the Order of Honour of the Hellenic Republic was conferred on him by President Prokopios Pavlopoulos.
Consultant Librarian for the Messolonghi Byron Research Center
David McClay is Philanthropy Manager
for the Library & University Collections at the University of Edinburgh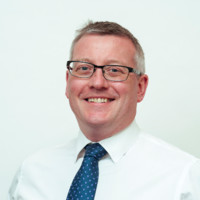 Biography
He is former Curator of the John Murray Archive at the National Library of Scotland, editor and compiler of Dear Mr Murray–Letters to a Gentleman Publisher (2018) and editorial board member of the Adam Matthew Digital John Murray Archive product (forthcoming). Broadly interested in publishing histories, he has a particular interest in the John Murray publishing house and specifically the Romantic and Victorian periods.
Research Associate and Translator for the Messolonghi Byron Research Center
Elli Karampela, PhD candidate
University of Sheffield, UK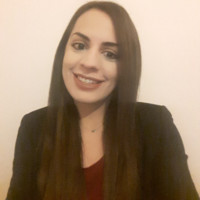 Biography
Elli Karampela is working toward her PhD in English at the University of Sheffield in the UK. Her main research interest is English Gothic Romanticism, particularly the psychophysical imagery of fear in Romantic poetry; and she studies both male and female Romantic writers of the late eighteenth and early nineteenth centuries. Elli completed her Master's degree at the Aristotle University of Thessaloniki in Anglophone Literatures and Cultures. Her MA thesis centered on Mary Shelley, nationhood, and the body.